About Premier Foods
Trust. Commitment. Value.
Our Story
Family Owned With Over 100 Years Of Combined Experience
Premier Foods was founded by Craig and Ana Weatherley in 2003. Before starting on the Premier Foods journey, Craig spent nearly 20 years in the procurement and production side of the scallop industry. His passion for the business led him to become one of the best in the industry – always focused on innovation and developing strong relationships.
Ana's professional background included multiple sales and marketing roles across the broader food and beverage industry. Before forming Premier Foods, she excelled in domestic and international seafood sales – breaking down barriers and industry biases against women in her field.
The creation of Premier Foods was a result of the marriage between Craig and Ana's deep industry backgrounds (as well as their actual nuptials) rooted in the shared values of customer-focused excellence, transparency, and a strong desire for giving back.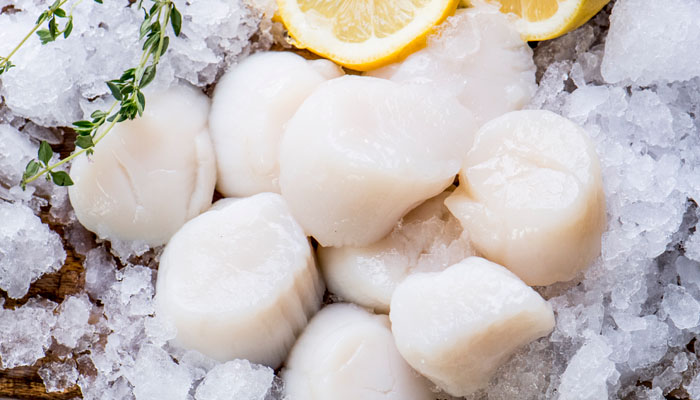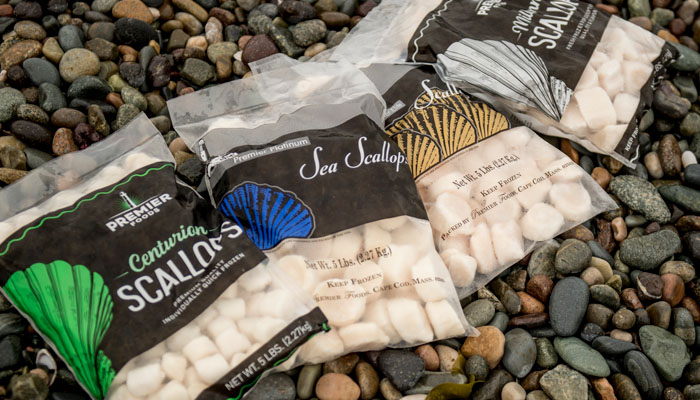 Commitment
Our personalized service and multiple labels give our customers more choices to help them succeed. From our exclusive brands and partnerships to the expertise of our employees, we'll make your vision a reality.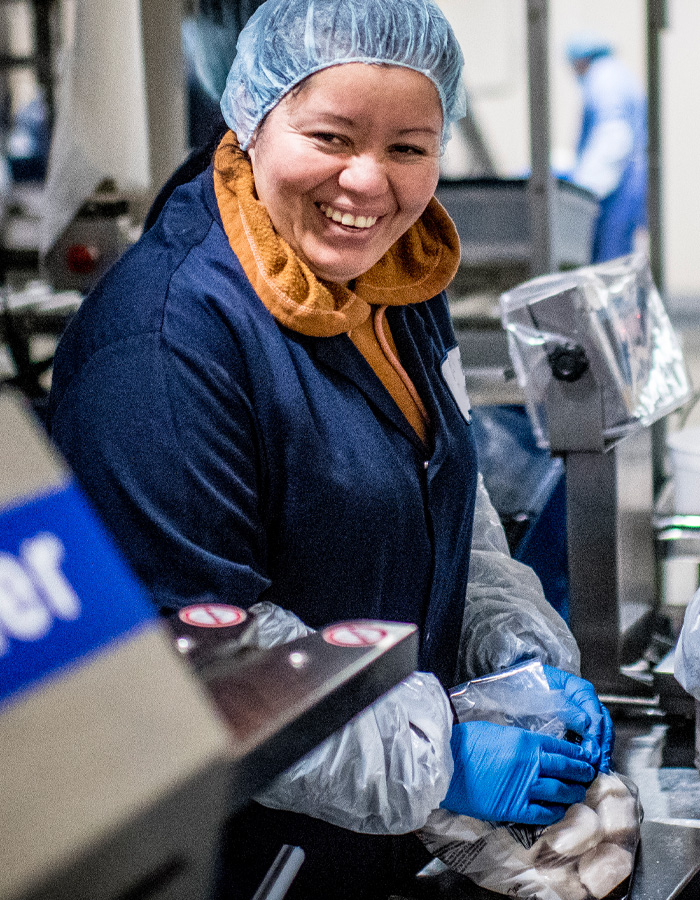 Trust
At Premier Foods, we recognize there are multiple factors to consider when choosing a seafood partner. Our mission is to provide our customers with options and solutions. We know every customer is different and we work with you to understand your specific wants and needs.
We tailor our products to best meet our customers specific needs. In addition to providing personalized service, we strive to build and strengthen lifelong relationships.
Premier Foods harvests products from the United States North Atlantic and Canada, and sources the highest quality products from all over the world. Our Premier Brand scallops are renowned for their freshness and high quality.
Premier Foods products are sold throughout the United States, Europe, Asia, and other locations around the world. Our labels are tailored around precise specifications that meet even the most selective food service sectors and seafood distributors. Premier Foods stores products all over the United States.
We'll make your vision a reality.
Family owned with over 100 years of combined experience.
Trust in our team, vendors, and suppliers.
Commitment to our customers, quality, and service.
Procuring the best of what the ocean offers.
Committed to upholding our mission and values.
Our Mission
Trust. Commitment. Value.
At Premier Foods, we are driven by our core values. We are committed to earning and maintaining customer trust and confidence through our consistent supply, flexible offerings, top-notch sales and marketing support, and deep knowledge of the industry, all while promoting a culture of giving back to the broader community.
The Premier Foods family share a commitment to acting with honesty and integrity, operating in ways that build unwavering trust amongst all our business partners.
At Premier Foods, we work extremely hard to ensure our customers' satisfaction. Our extensive knowledge of world resources gives us a distinct advantage when it comes to season, quality, and price. We have cultivated a comprehensive network of boat level sources, and our independent buying allows us the unique ability to selectively purchase products, ensuring consistent quality all year-round.
With our considerable background in the competitive scallop industry, Premier Foods has built its business by listening to our customers' needs and helping to create products which are proven to increase market share in all sectors of the ever-changing scallop market.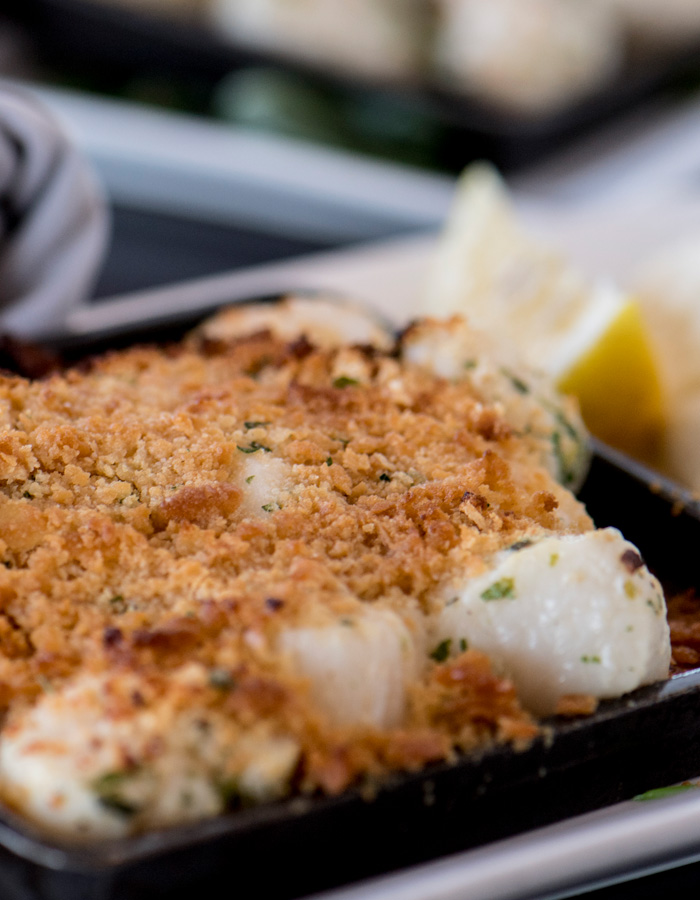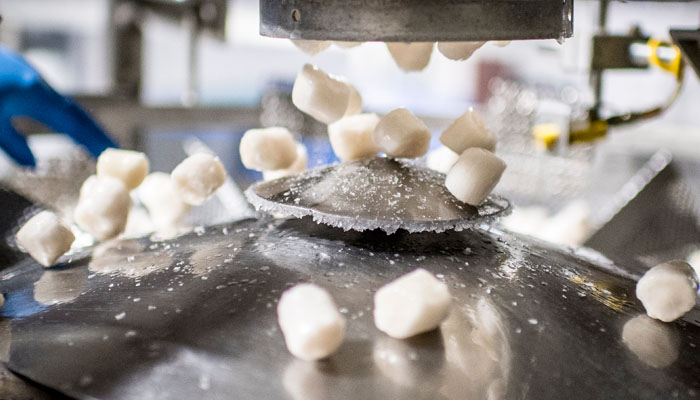 Value
Premier Foods has a dedicated team with over 100 years combined experience in the seafood industry and we are committed to delivering the highest quality and service. Each member of our team works to uphold our mission and values.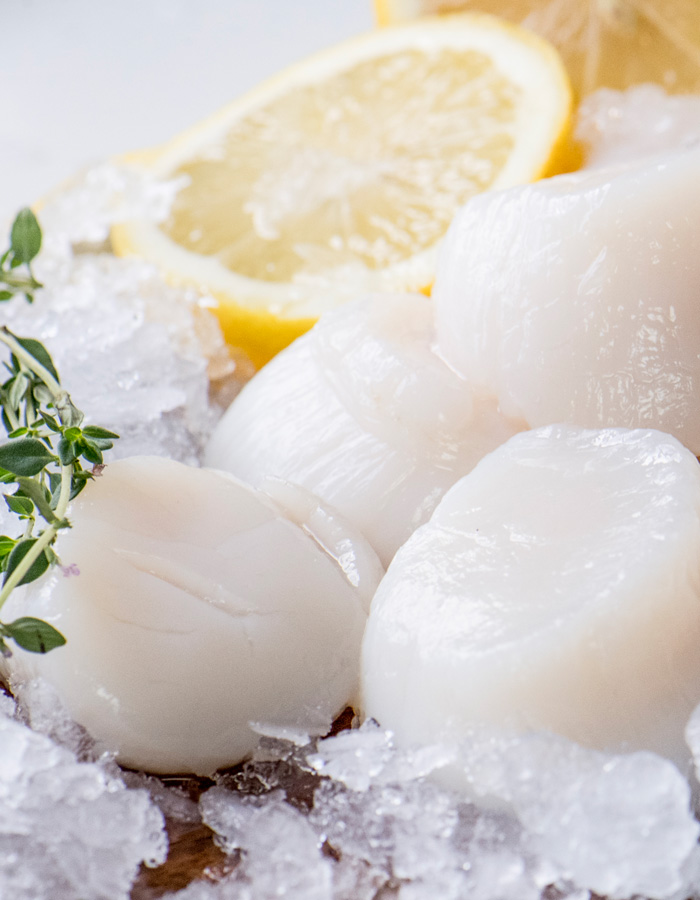 Our Aim
To provide a range of scallops that are the finest of their kind, which are succulent and wholesome, and that mirror the best of what the ocean has to offer. We hope that our customers will feel a kinship with Premier Foods that is unique in the seafood industry. Through procurement, processing, and expertise, we offer scallops that stand ahead of others and reflect our customers demand for the finest in quality, consistency, and price.