Products
PREMIUM QUALITY SCALLOPS
Premier Foods offers a range of scallops that are the finest of their kind, which are succulent and wholesome, and that mirror the best of what the ocean has to offer.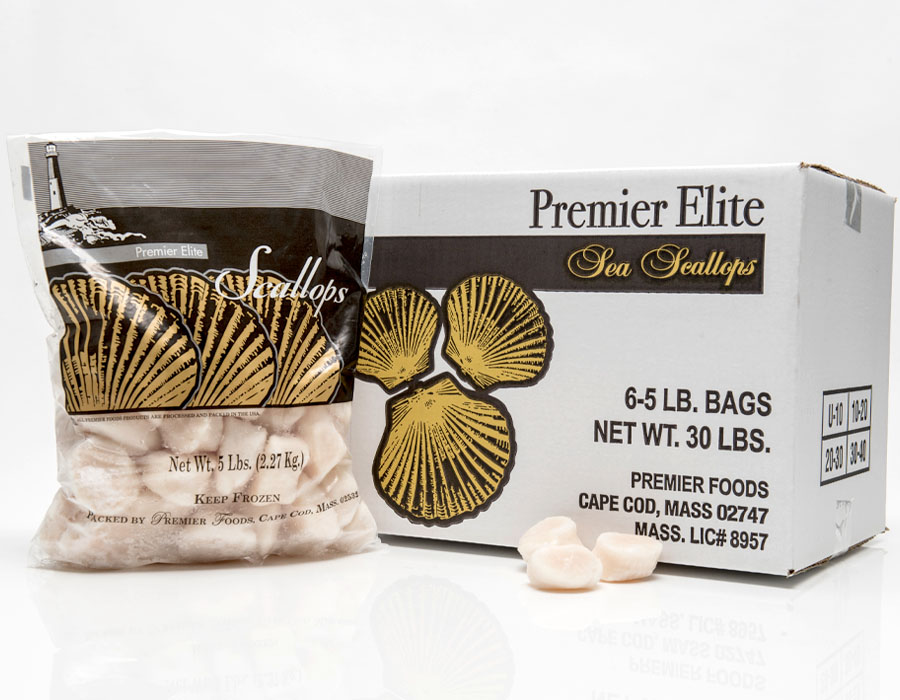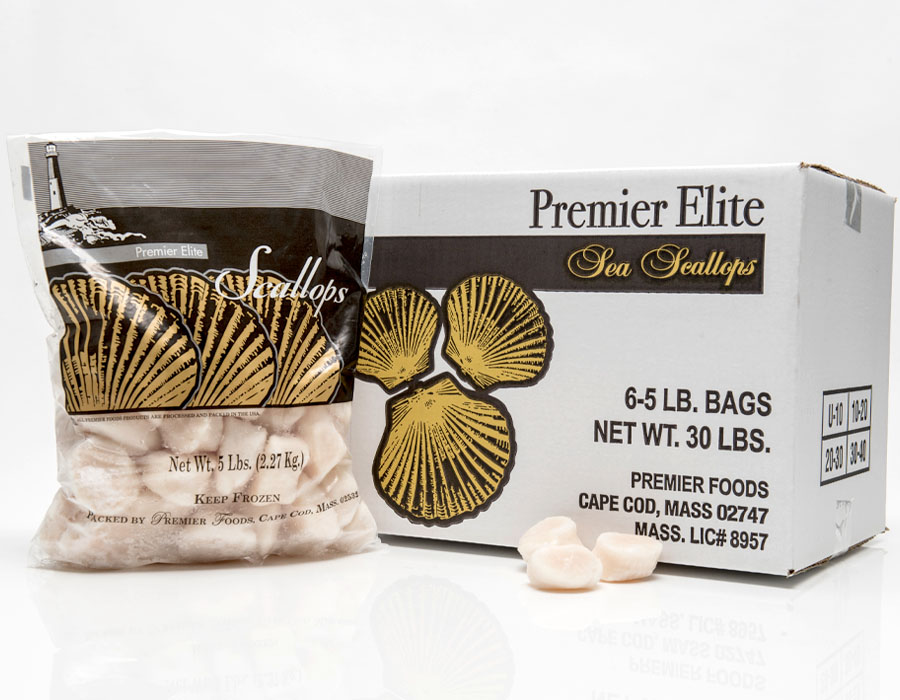 Hand selected dry scallops harvested to meet the highest quality standards.
Our signature processed label. Tailored under strict specifications, meeting our customers' demand for exceptional quality.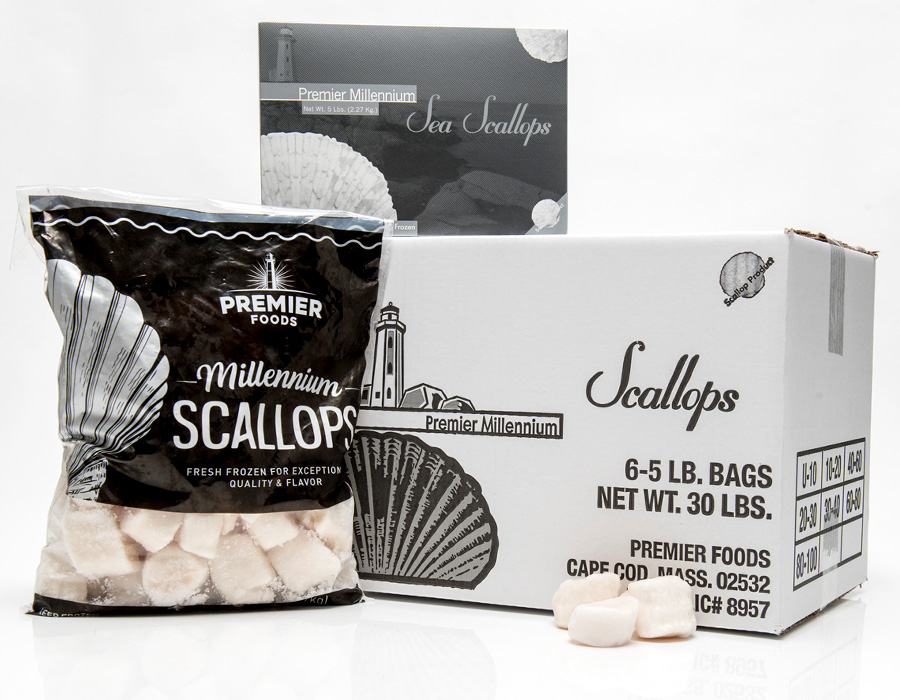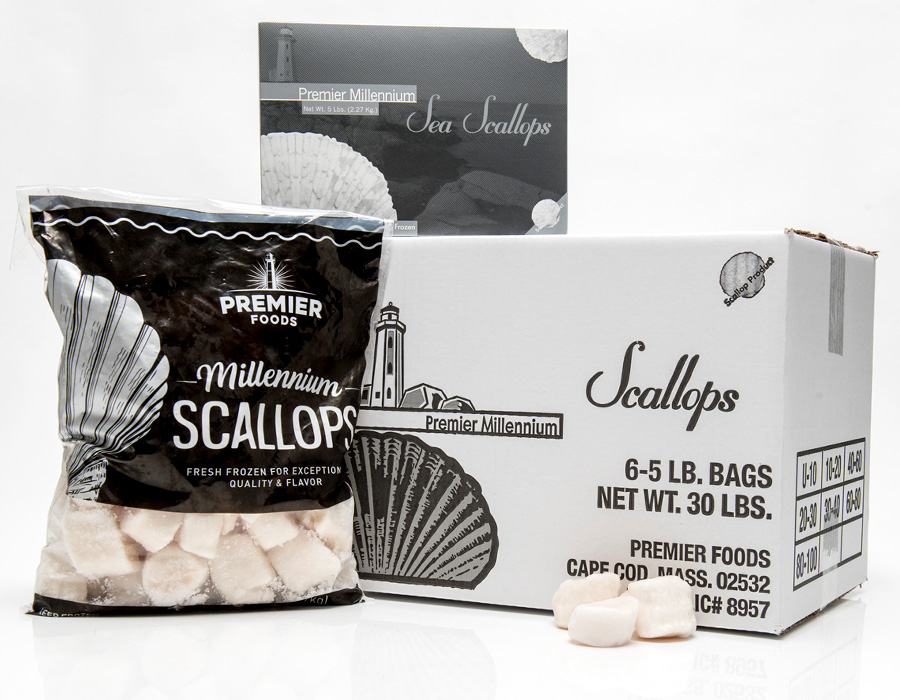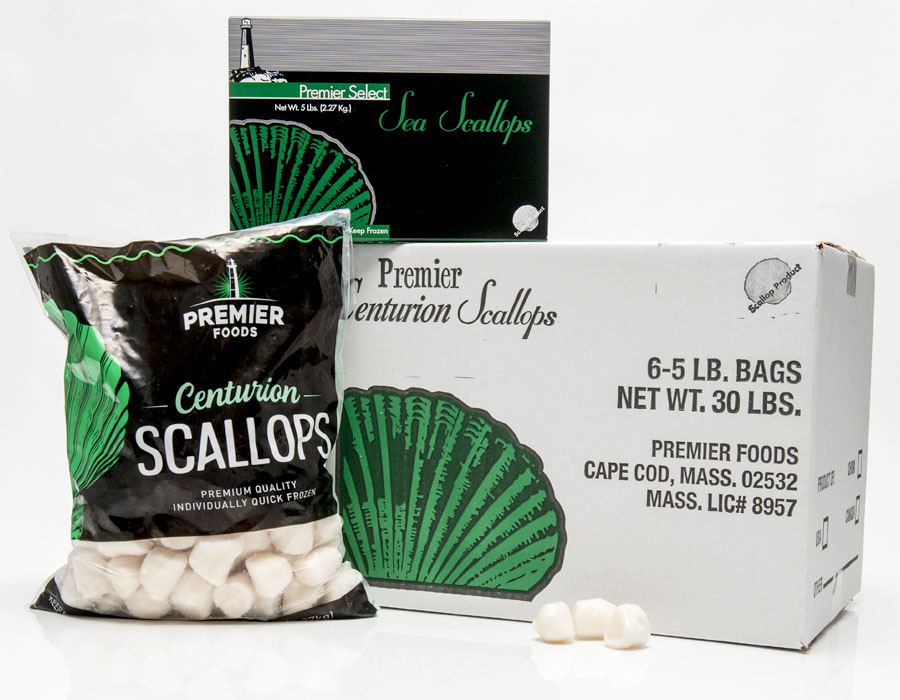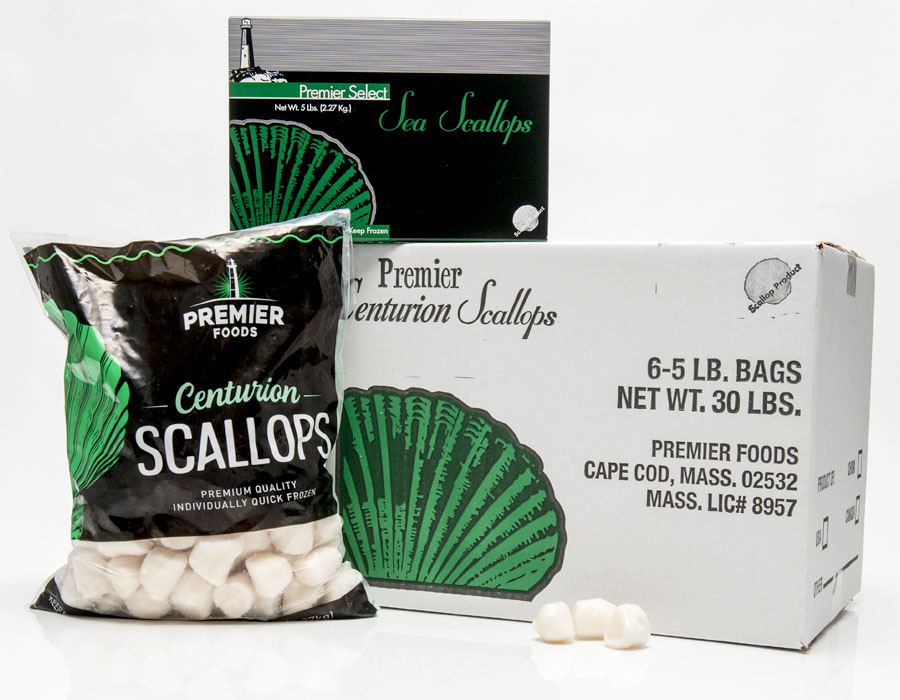 Centurion / Select Scallops
Our processed label featuring import origin scallops. Tailored to meet our customers' needs for quality products, priced competitively, and available year-round.
Quality scallops of import origin, tailored to meet our customers' specifications and based on seasonality.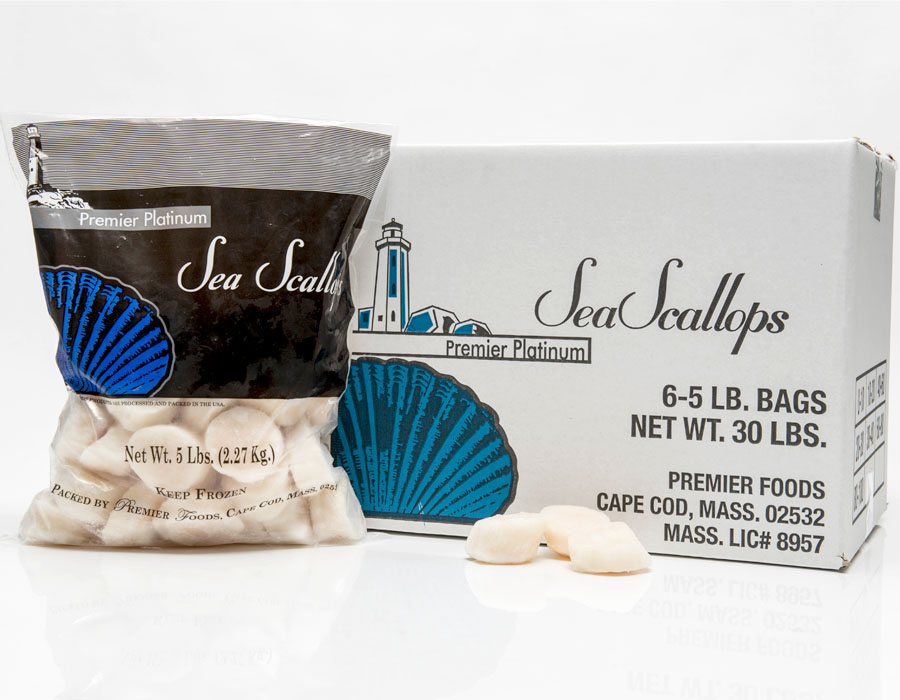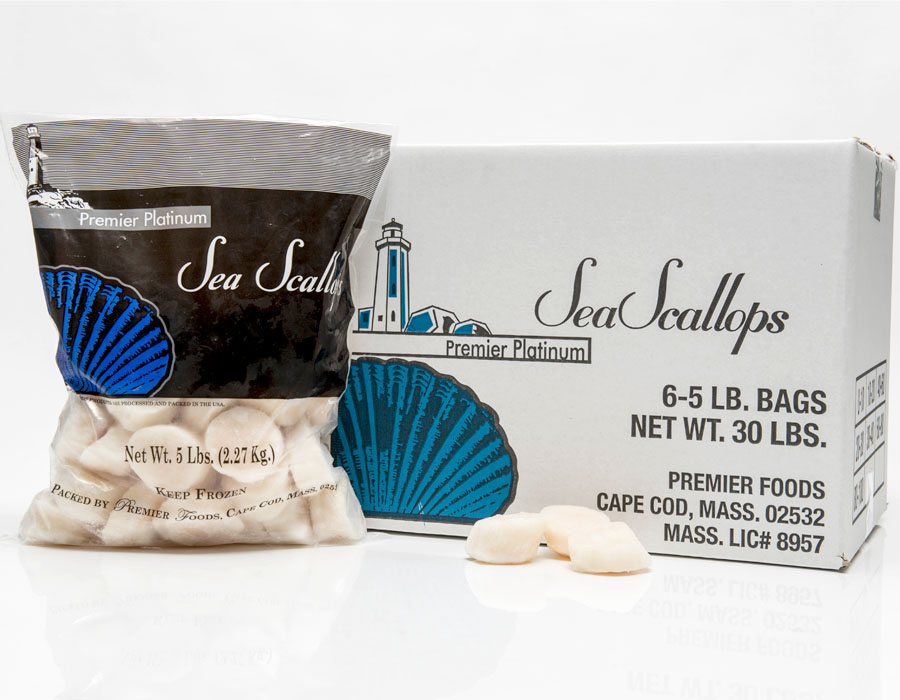 All Premier Foods products are packed under strict guidelines and are in compliance with all HACCP regulations.
Premier Foods prides itself in processing and packing our products in the USA.